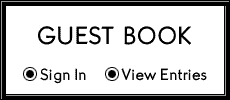 Become an Menber Today Sign in the Guest Book 

Warning: Many places listed in the Haunted Places requires permission to visit or investigate. Many of the places are patrolled by Security and polices.

Haunted Bay Area

It's the time of the year for all things spooky, scary, and haunted. So here is a list of the most ("reportedly") haunted places in the Bay Area.

Warning: Many of the locations listed may require permission to visit or investigate. Many of the places are patrolled by the authorities and trespassers will be prosecuted. Make sure you get permission to investigate. Trespassing is a crime. You could get arrested or worse, hurt. Be smart, courteous, and be legal

San Jose Ghost  Hunters Welcome to  San Jose Ghost Hunters page, the Internet's original ghost website. We have assisted Many of people through this website alone. We have also educated the general public and ghost hunters from the points of view of researchers as well as that of someone who is experiencing things they do not understand. This page is a place where you can get information, comfort and help - John 
 email 
Need Help? Want someone to talk to concerning a haunting? We are here to listen and help.  Just Call 408 497-0041

John was the center of a haunting in his own house. Having lived with spirits for over 40 years, he has first hand knowledge of living in a haunted home and all the problems that it can cause if you don't understand what is happening. We are all learning and growing here. There are no experts in this field of research. John has been researching ghosts for over 25 years. He has been the director of  San Jose Ghost Hunters for the past 12 years. He is the author of "Positive Energy for Haunted Homes", "Armor of God" and "Ghost Research 101".  

Upcoming  Visit or Investigate